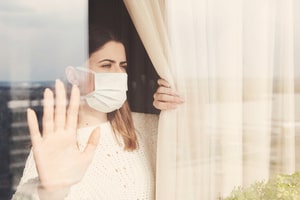 Illinois residents have been under a stay-at-home order since March in an attempt to slow the spread of COVID-19 outbreaks in the state. When the order was first announced, Illinois Gov. J.B. Pritzker said that the police departments did not have the manpower or the desire to enforce the order on an individual level. However, police officers have taken action against people who have violated the order. The Chicago Police Department reported that it issued 4,632 dispersal orders, wrote six citations, and arrested 17 people for violating the stay-at-home order in April. With the order continuing at least through the end of May, it is important to understand when a violation of the order could result in criminal consequences.
Stages of Enforcement
In enforcing the stay-at-home order, police have focused on breaking up large social gatherings and making sure that non-essential businesses remain closed to the public. They generally enforce the order in three stages:
People who are violating the order will receive a verbal warning to disperse and a reminder of the order's requirements.

If a person violates the order again, police will deem that person to be deliberately violating the order and issue a citation that includes a fine.
Continued violations after the citation may lead to the person being arrested and charged for failing to obey a dispersal order after repeated requests.
The amount of the fine may vary depending on the municipality. In Chicago, a citation for violating the order costs $500. A criminal charge related to violating the order is a misdemeanor, which often does not include mandatory jail time.
...