What You Need to Know About Recreational Marijuana in Illinois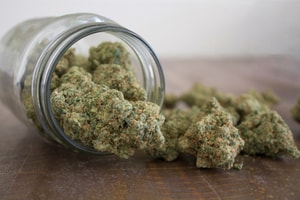 On the first day of 2020, recreational marijuana will officially become legal in Illinois. While this is exciting news for some residents, it is important to know that the possession and use of marijuana will be heavily regulated. You cannot simply possess as much cannabis as you want or smoke it anywhere, though some of these violations will result in merely a fine. As with alcohol, it will still be illegal to drive under the influence of marijuana or to provide marijuana to someone under the age of 21. Here are the important facts you need to know before recreational marijuana becomes legal.
Possession
The amount of marijuana that you can possess will depend on its form, including:
No more than 30 grams in flower form

No more than 5 grams of cannabis concentrate
No more than 500 milligrams of THC in cannabis-infused products
The possession limit for nonresidents of Illinois is half of these amounts. It is illegal for you to grow your own marijuana unless you are a medical marijuana user or a licensed grower. It will be illegal to possess marijuana in a school or any facility meant for childcare. Possessing marijuana in a vehicle, whether you are the driver or a passenger, will be a Class A misdemeanor unless it is sealed in a container. Finally, marijuana possession is still illegal under federal law, meaning you could be charged for possession if you are caught transporting marijuana across state lines or onto federal property.
Use
Smoking or consuming marijuana will be prohibited in public places. It is possible that you will be able to use marijuana products at a legal dispensary, but that may depend on local ordinances. Otherwise, marijuana use will be limited to private residences. However, there are still possible restrictions at your home:
A property owner or manager is allowed to prohibit you from smoking marijuana on their property or from consuming edibles in a common area.

It is illegal to knowingly use marijuana in proximity to someone who is younger than 21.
DUI
Driving under the influence of marijuana remains a criminal offense, though Illinois will implement a limit that is similar to blood alcohol concentration levels. Illinois has decided that having five milligrams or more of THC per milliliter of blood will qualify as DUI, regardless of whether you show signs of impairment. As this is a new territory for Illinois law enforcement, they will be closely watching arrests to determine whether they need to suggest adjustments to the law.
Pardons
The recreational marijuana bill was particularly good news for people who have previously been convicted for marijuana possession in Illinois. The state is forwarding the cases of non-violent offenders who were convicted of possessing less than 30 grams of marijuana to the governor for pardoning, followed by expungement from their criminal record. People convicted for possessing between 30 and 500 grams can also petition to expunge their convictions.
Contact a Rolling Meadows, Illinois, Criminal Defense Attorney
Though recreational marijuana will soon be legal in Illinois, criminal cases involving marijuana will continue. A Chicago criminal defense lawyer at Hartsfield Law can explain how the new law will apply to your case. To schedule a free consultation, call 312-345-1700.
Source:
https://www.illinoispolicy.org/what-you-need-to-know-about-marijuana-legalization-in-illinois/