6 Alternatives to a Prison Sentence in Cook County, Illinois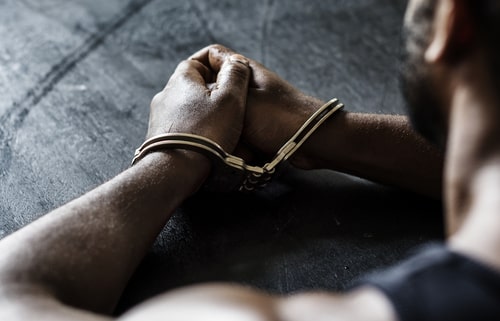 If you have been arrested and charged with a crime, your highest priority is likely to avoid conviction altogether. However, if you are ultimately convicted, you still may have hopes of avoiding a prison sentence. Fortunately, it is sometimes possible for criminal defendants in Cook County to avoid prison time through an alternative sentencing program. An attorney can help you determine whether you may be eligible for alternative sentencing and negotiate on your behalf with the goal of achieving this outcome.
Cook County Alternative Sentencing Options
The availability of alternative sentencing largely depends on the county in which you are facing charges. Cook County offers several different programs that may be available to you, including:
Deferred prosecution - Certain non-violent misdemeanor and felony offenders may be eligible for a deferred prosecution program if they have no prior convictions and have not participated in the program before. The program typically requires the offender to complete requirements including education and community service within a specified time frame, after which their charges can be dismissed.
Drug or mental health treatment - High-risk non-violent offenders who have been diagnosed with a substance use disorder or psychiatric condition may be eligible for a probationary program that includes participation in a treatment program.
Veterans treatment - Similar to drug or mental health treatment, this option is available to non-violent offenders who have a record of military service without dishonorable discharge.
Second Chance Probation - This option is available statewide to offenders charged with low-level, non-violent felony crimes such as drug possession, theft, burglary, and criminal trespassing. Eligible participants must not have a prior felony conviction. In order to successfully complete probation, participants must meet several requirements, including refraining from committing further crimes or possessing firearms, submitting to drug tests, seeking education and employment, performing community service, and making restitution to victims of the crime.
Sheriff's Work Alternative Program - The SWAP program allows non-violent misdemeanor, felony, and traffic offenders to perform supervised community service for public works projects instead of serving time in jail or prison.
Restorative Justice Community Court - The North Lawndale community of Chicago offers a unique option for non-violent offenders between the ages of 18 and 26, in which they agree to complete a course of action to repair the harm caused by their crime.
Contact a Cook County Criminal Defense Attorney
At Hartsfield Law, we are committed to achieving the best possible outcomes for our clients who are facing criminal charges. If you are concerned about a possible conviction and prison sentence, we will review your case and help you pursue any available alternative sentencing options. Contact us at 312-345-1700 for a free consultation with our Chicago criminal defense lawyer.
Sources:
https://www.cookcountystatesattorney.org/resources/diversion-programs
https://www.ilga.gov/legislation/ilcs/fulltext.asp?DocName=073000050K5-6-3.4
https://www.cookcountysheriff.org/cook-county-department-of-corrections/sheriffs-work-alternative-program-s-w-a-p/