Can the Police Obtain a No-Knock Search Warrant in Illinois?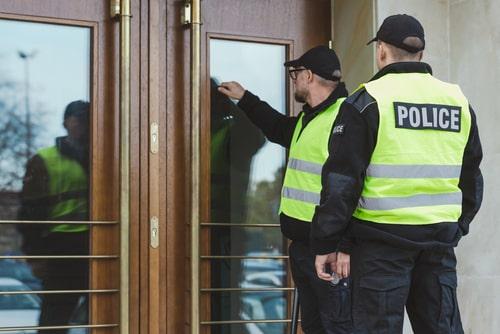 Over the last year, the use of no-knock search warrants in criminal cases has come under increased scrutiny due to the risk of harm to innocent and vulnerable people who may be on the property. In fact, many cities and police departments have started to ban the practice outright. However, the State of Illinois still allows no-knock warrants under some circumstances, and if your property is subject to a warrant, it is crucial that you understand your rights.
When Can a Search Warrant Be Issued in Illinois?
The Fourth Amendment in the U.S. Bill of Rights provides protection from unreasonable search and seizure, meaning that law enforcement cannot simply search a person's property on a whim. In most cases, officers will first need to obtain a search warrant, and in order to do so, they must demonstrate that there is probable cause to believe that evidence of a crime will be found on the property. Warrants are often used in cases involving drug possession and distribution, illegal weapons possession, stolen property, and kidnapping, among others.
Usually, before executing a warrant, police are required to attempt to make their presence known to occupants of the property by knocking and announcing themselves. However, a no-knock warrant is an exception to this rule. In order to obtain a no-knock search warrant in Illinois, officers must demonstrate that giving notice would make it likely that an occupant would either destroy evidence or use a weapon against an officer or someone else on the property.
New Restrictions for Illinois No-Knock Warrants
While no-knock warrants are still permitted in Illinois, new laws and policies have recently been established to ensure that they are carried out responsibly. Most notably, the recently passed Illinois House Bill 3653 introduced widespread criminal justice reform, including the following requirements for no-knock warrants that will take effect on July 1, 2021:
All officers involved in the execution of a no-knock warrant must be appropriately equipped with body cameras, or the search must be recorded using some other means.

Officers must take reasonable steps to ensure that the correct property is being searched, and that children and vulnerable people who may be on the property are considered in the execution of the warrant. If a no-knock warrant is executed at the wrong location, any officer who learns of this mistake must report it to a supervisor to initiate an internal investigation.
The Chicago Police Department has instituted additional policies, including requiring the presence of at least one female officer and a supervising lieutenant for the execution of all no-knock warrants.
Contact a Chicago Criminal Defense Attorney
If your property is searched using an improperly executed or wrongfully obtained no-knock warrant, Hartsfield Law can help. We will work to ensure that any improperly obtained evidence is not used against you in court, and we can help you understand whether you have a case for police misconduct to recover damages for harm done to you, your family, or your property. Contact our Rolling Meadows criminal defense lawyer at 312-345-1700 for a free consultation.
Sources:
https://ilga.gov/legislation/ilcs/fulltext.asp?DocName=072500050K108-8
https://wgntv.com/news/most-no-knock-search-warrants-will-be-banned-lightfoot-top-cop-announce-sweeping-changes-to-police-search-warrant-policy/