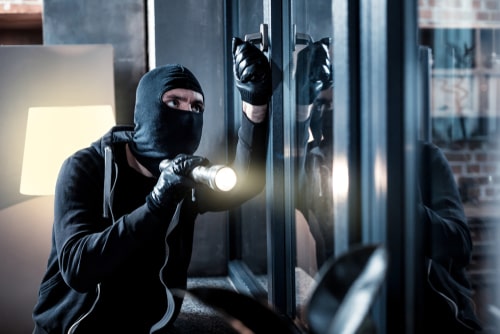 Everyone has heard the classic line that "your home is your castle." This means that your residence is considered sacred, and deserves protection from unwanted intrusion by others. One way Illinois recognizes this right is through its laws against burglary and criminal trespass to a residence. These are both types of unwanted home intrusion. But how are they different?
What is Criminal Trespass to a Residence?
In Illinois law, if you knowingly enter someone else's home, or stay there without their permission, that is considered "criminal trespass." The key to charging and proving this criminal offense is intent. For the trespass to be unlawful, the offender must have knowingly entered the property without the owner's permission or stayed there after knowing that they were unwelcome there.
Accidentally wandering onto someone's property is not criminal trespass—but intentionally ignoring no trespassing signs or a locked door may be. If the property is unoccupied at the time, this offense is considered a Class A misdemeanor punishable by up to one year in prison, or two years probation with formal supervision. If the home is occupied, it is considered a Class 4 felony punishable by up to three years in prison.
...