What Happens If I Am Subject to an Illinois Order of Protection or No Contact Order?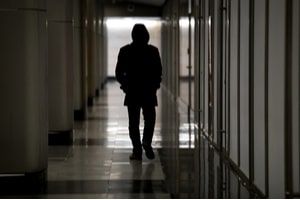 Domestic and sexual abuse are far too prevalent in the U.S. According to data from the National Coalition Against Domestic Violence, one in three women and one in four men are victims of physical violence by an intimate partner. These eye-opening numbers reveal that domestic violence or stalking victims are often targeted by loved ones. The state of Illinois has taken it upon itself to protect these victims, allowing them to take action against their stalkers or abusers. If you are facing such charges, whether they have substance or not, it is imperative that you are aware of the terms of any legal protections being taken against you. Failure to follow these terms could leave you with serious legal consequences in addition to current charges.
Stalking No Contact Order
Stalking is defined as conduct that causes a person to fear for his or her safety or to suffer emotional distress. This can occur through physical or digital means. A violation of a no contact order is a Class A misdemeanor, with additional violations elevating the charge to a Class 4 felony. The following terms can be included in this order:
Forbidding further stalking or threats of stalking

Forbidding contact with the victim and labeling certain locations as off-limits to the stalker
Prohibiting the stalker from having a valid FOID card and owning a gun
Civil No Contact Order
Victims of nonconsensual sexual conduct or penetration can file for a civil no contact order to protect themselves, their friends and family members, and any rape crisis center employees. Violating this order is a Class A misdemeanor or Class 4 felony for subsequent violations. A judge can include the following terms in a sexual assault civil no contact order:
Forbidding contact with the victim

Ordering the offender to stay away from the victim and particular locations
Protection of property and pets
Ordering the offender to transfer schools if he or she attends the same school as the victim
Order of Protection
If you are facing domestic violence accusations, the accusing party can obtain an order of protection against you. Though long-term orders of protection will not be set in place unless a domestic violence conviction has been made, a judge can order a temporary, immediate order of protection in some cases. Any of the following family or household members are eligible to be protected by this order:
Those related by blood, marriage, or were previously married to the offender

Those who share(d) common living space with the offender
Those who have a child with the offender
Those who have had a romantic relationship with the offender
Those who are high-risk, disabled adults who have been abused by the offender
A judge can require the offender to stay away from the protected parties, revoke their FOID card, protect property and pets, require financial support, and more. A violation of this order is a Class A misdemeanor, but this charge elevates to a Class 4 felony for subsequent violations.
Contact a Rolling Meadows Criminal Defense Lawyer
Being convicted for domestic abuse or sexual assault charges can leave your criminal record permanently stained and make it difficult to seek out professional and educational opportunities. Violating an order of protection or no contact order can only further exacerbate the situation. Hartsfield Law works with those facing any criminal accusations, helping formulate their defense strategy and standing by their side in court. No one wants to be in this situation, which is why we fight tirelessly on behalf of our clients. Contact our Chicago criminal defense attorney at 312-345-1700 to schedule your free consultation.
Sources:
https://illinoisattorneygeneral.gov/women/OrdersofProtectionPoster.pdf
https://assets.speakcdn.com/assets/2497/domestic_violence2.pdf