Illinois Drug Charges Involving Hydrocodone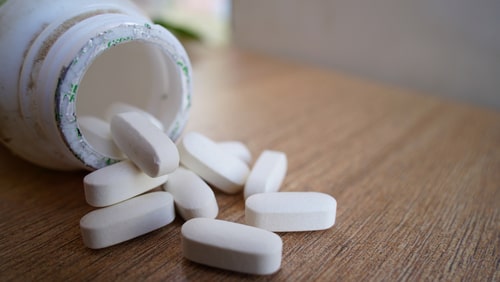 Hydrocodone, or Vicodin, is considered a Schedule II controlled substance in Illinois, meaning it has a high potential for abuse and dependence. Any possession, sale, manufacture, or distribution of this drug without proper authorization is strictly prohibited by law and can lead to severe penalties. Many people assume that they cannot face severe penalties for a substance that is frequently prescribed by physicians. However, a criminal conviction for a drug crime such as possession of hydrocodone can have life-changing consequences.
If you or someone you love are currently facing criminal charges for possessing or selling hydrocodone, it is important to understand the law, your rights, and the penalties for this offense. Reach out to a criminal defense lawyer to receive personalized guidance.
What are the Criminal Penalties for Vicodin in Illinois?
In Illinois, hydrocodone possession is a Class 4 felony at a minimum if the person allegedly possessing the pills did not have a valid prescription for them. The prison sentence for a Class 4 felony conviction can range from one to three years in prison. Criminal penalties increase if the person possessed large quantities of controlled substances or items used in the distribution of controlled substances, such as baggies, scales, and large quantities of cash. These items may lead to accusations of drug distribution or drug dealing.
Certain aggravating factors can also increase the potential penalties for a drug crime. Having previous drug-related convictions on your record can lead to longer prison sentences and higher fines. If the alleged sale of a drug took place in a school or public park, this can also lead to higher penalties. Selling drugs to minors can double the maximum prison sentence a person faces.
What Do I Do Next?
If you or someone you love is facing charges for drug possession or distribution in Illinois, it is important to understand your rights and legal options. An experienced criminal defense attorney can explain the applicable laws and provide sound advice on how to proceed. Your lawyer can review your case and develop an effective legal strategy.
Contact our Rolling Meadows Drug Crime Defense Lawyer
Drug crimes involving hydrocodone can lead to years in prison. If you are currently facing charges or you want to help a loved one who was arrested for an alleged drug crime, contact Hartsfield Law right away. Chicago criminal defense lawyer Kendall D. Hartsfield can represent you in court and help you defend yourself. Call 312-345-1700 for a free, private consultation.
Source:
https://www.ilga.gov/legislation/ilcs/fulltext.asp?DocName=072005700K407