Rolling Meadows Rape Defense Attorney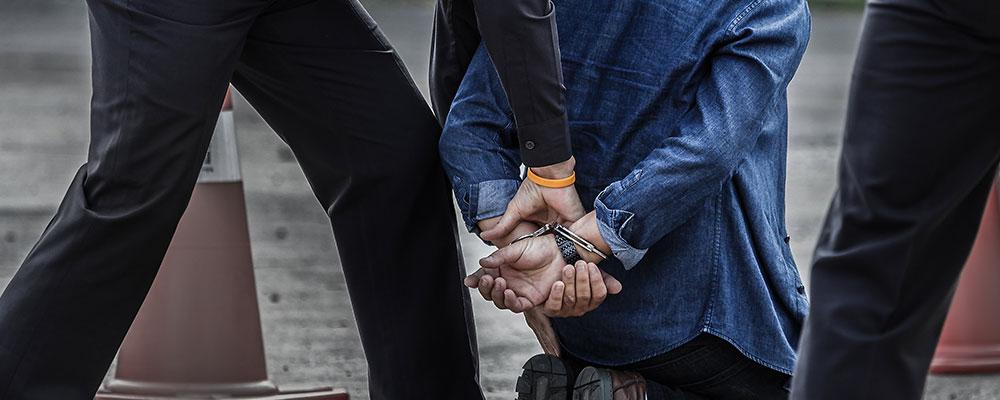 Sexual Assault Defense Lawyer in Oakbrook Terrace, Rolling Meadows, and Chicago
Historically, accusations of criminal sexual assault (rape) and other sex crimes have been difficult to prosecute due to the "he said, she said" nature of the crime. Victims were often treated with heavy skepticism. Even today, only a fraction of these crimes are reported to the police.
However, law enforcement now has more tools at its disposal, thanks to the prevalence of security cameras, smartphones with cameras and time/location tracking, and sophisticated DNA testing. The social and legal climate has also changed. Illinois, for example, passed the Sexual Assault Incident Procedure Act in 2016 to improve the response of the criminal justice system to victims of sexual abuse and assault.
At Hartsfield Law, we understand the grave damage that a mere accusation of sexual assault can cause. We can begin to help you the moment you learn that the police are investigating your possible involvement in such an incident. By starting a defense investigation early in the process, we can counter the prosecution's claims and work to have charges reduced or ideally dismissed before the case even gets to court. We will work vigorously to defend your rights and promise to handle your case with discretion and sensitivity.
Legal Definition of Criminal Sexual Assault in Illinois
Illinois law breaks down the crime of sexual assault into three classes:
Criminal sexual assault (720 ILCS 5/11-1.20) is a Class 1 felony for the first conviction and a Class X felony for any subsequent conviction.
Aggravated criminal sexual assault (720 ILCS 5/11-1.30) is a Class X felony.
Predatory criminal sexual assault of a child (720 ILCS 5/11-1.40) is a Class X felony.
Criminal sexual assault is as an act of sexual penetration that occurs under any of the following conditions:
By force or threat of force.
When the victim is unable to understand the nature of the act or is unable to give knowing consent.
When a victim under age 18 is assaulted by a relative.
When a victim aged 13-17 is assaulted by an adult age 17 or older and in a position of trust or authority (e.g., a work supervisor or camp counselor). Note that this is an exception to the general Illinois law that 17 is the age of consent.
The offense rises to aggravated criminal sexual assault when the offender:
Commits the assault during the course of committing another felony.
Uses a firearm or other dangerous weapon.
Drugs the victim.
Attacks an elderly or physically disabled person.
Attacks a child (under 17 years of age) or an intellectually disabled person.
Causes bodily harm to the victim or endangers the life of the victim or any other person.
The offense rises to predatory criminal sexual assault of a child when the victim is under age 13 and the offender is age 17 or older. The penalty for this Class X felony is a term of imprisonment of not less than six years and not more than 60 years; with aggravating factors, the sentence can be life in prison.
Sex Between Youth Under the Age of Consent
In Illinois, the "age of consent" is 17 years old. Persons age 16 and younger cannot legally consent to sexual activity. When both parties to sexual activity are under 17 (or one is under 17 and the other is less than five years older), this is commonly termed statutory rape. However, Illinois law defines this offense not as criminal sexual assault (rape), but rather as the lesser crime of criminal sexual abuse, a Class A misdemeanor (720 ILCS 5/11-1.5).
Criminal sexual abuse occurs when, with no force or threat of force involved:
A person under age 17 commits an act of sexual conduct or penetration with someone age 9 to 16.
A person commits an act of sexual conduct or penetration with someone age 13 to 16 and the person is less than five years older than the victim (i.e., no older than 21).
Call an Oak Brook Sexual Assault Defense Lawyer
If you or a loved one has been accused of criminal sexual assault or rape, seek the advice of an experienced Rolling Meadows rape defense attorney immediately. Hartsfield Law will treat your case with the utmost concern and provide a vigorous, skillful defense. For a free initial consultation, call 312-345-1700. We serve clients throughout the Chicago area, with an emphasis on Cook County and DuPage County from our offices in Oakbrook Terrace, Rolling Meadows, and Chicago.