Illinois Set to End Cash Bail for Criminal Defendants By 2023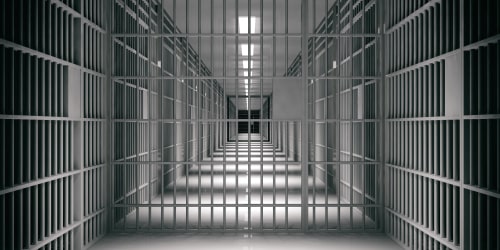 In Illinois, a conviction for a criminal offense can result in serious consequences including fines and imprisonment. However, many criminal defendants face hardship even before their trial due to policies like cash bail requirements for pretrial release. Cash bail policies are especially difficult for low-income defendants who may not have the resources to post bail, and who therefore must remain in custody while waiting for trial. Fortunately, Illinois has recently passed a bill that will end the use of cash bail in the coming years.
The Illinois Pretrial Fairness Act
In February 2021, the Illinois legislature passed House Bill 3653, ushering in large-scale changes to the state's criminal justice system. Some components of the bill have already taken effect, while others will continue to be phased in over time. One major component of the bill is the Illinois Pretrial Fairness Act, which will eliminate cash bail statewide by January 1, 2023. Notably, Illinois is the first state in the U.S. to pass legislation to end cash bail.
Once the law fully goes into effect, Illinois courts will no longer be able to set bail payments of any amount as a condition for a defendant's release in advance of their trial. Rather, the courts will be required to implement new systems to determine when a defendant may safely be released. Under these new systems, most defendants will be released from custody under their own recognizance, with the expectation that they will return for their court dates. Pretrial detention will be reserved only for defendants who have been charged with certain serious offenses, or who are found to pose a significant threat to another person or to be likely to fail to appear in court.
What Happens If I Am Arrested?
While the Pretrial Fairness Act gives hope for criminal defendants in the near future, if you are arrested and taken into custody before January 1, 2023, cash bail could still be a factor in your case. If you are placed under arrest, it is important to assert your right to remain silent and to speak to an attorney, and it is a good idea to use one of your allowed phone calls to contact an attorney as soon as possible. A criminal defense lawyer can not only help you prepare for your trial but can also represent you at pretrial hearings to help you avoid an unreasonable bail condition.
Contact a Chicago Criminal Defense Attorney
At Hartsfield Law, we are encouraged by recent criminal justice reforms in Illinois, but we know that many defendants still need immediate help. If you need an experienced Chicago criminal defense lawyer to help you protect your rights, contact us today at 312-345-1700 and schedule a free consultation.
Sources:
https://www.nbcnews.com/news/us-news/illinois-becomes-first-state-end-money-bail-part-massive-criminal-n1258679
https://www.ilga.gov/legislation/billstatus.asp?DocNum=3653&GAID=15&GA=101&DocTypeID=HB&LegID=120371&SessionID=108