What Are My Options to Clear My Criminal Record in Illinois?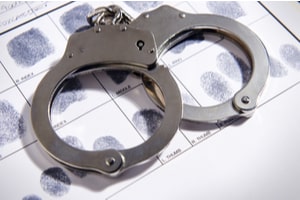 No one wants to have a stain on their personal record, no matter how minor or serious the charge is. It is fairly common to have a minor offense on your record from earlier in life that was likely the result of a lapse in judgment. However, a bad choice you made in your 20s should not determine who you are now. All arrests and charges, even those that end with a finding of not guilty, are included in your criminal record. Illinois recognizes one's ability to change and offers citizens a second chance by allowing them to clear their record. While not an option for all offenders, there are three ways to clear a criminal record, each of which has its own requirements and benefits.
Expungement
If you would like your criminal record cleared, expunging the charges is the best way to accomplish this. If you meet all the qualifications and are approved by the court, the expungement will erase all arrests and court supervisions from your record, as if none of them ever happened. Anyone whose charges did not end in conviction, including orders of court supervision and special probation, can apply to have their records expunged but may have to wait years after the end of their supervision or probation before they are eligible. Illinois is unable to erase your record from federal and out-of-state charges.
Sealing
Most criminal convictions in Illinois are ineligible for expungement but can be sealed. While expunging your record completely erases the charges and arrests, sealing your records keeps them from the public eye. Because all criminal records are accessible to the public, sealing them can provide you with more privacy. Having your records sealed does not keep them a secret from everyone — law enforcement agencies and employers will still have access to these records. However, sealed misdemeanor convictions will not be visible to employers unless they are a law enforcement agency.
Executive Clemency
This option is typically used by those who do not qualify for expungement or record sealing. Executive clemency means that you are asking the governor to forgive you for your criminal convictions by applying for a pardon. Though this does not erase or seal your criminal record in any way, this can be useful for those struggling to find work based on their record. It shows employers that you have taken responsibility for your actions and have moved forward with your life. In some cases, a pardon may authorize expungement, allowing you to apply to have your records erased.
Call a Rolling Meadows Expungement and Records Sealing Attorney
The easy accessibility of criminal records can make it difficult to move on with your life, even after finishing your sentence and any other legal requirements for your criminal charge. Most individuals prefer expungement, though the necessary qualifications may keep you from doing so. At Hartsfield Law, we believe that everyone deserves a second chance. Whether you have not guilty charges that you would like erased or have served your time and want acknowledgment for doing so, our legal team works tirelessly for all of our clients. For more information about expungement or sealing records, contact our Chicago criminal record clearing lawyer at 312-345-1700 to schedule your free consultation.
Sources:
http://www.cookcountyclerkofcourt.org/NewWebsite/Services/Expungement,-Sealing,-Identity-Theft-Factual-Innoc.aspx
https://www2.illinois.gov/osad/Expungement/Pages/Expungement-and-Sealing-General-Information.aspx
https://www2.illinois.gov/osad/Expungement/Documents/Adult%20Exp/ExpungementSealing_Instructions_Approved.pdf