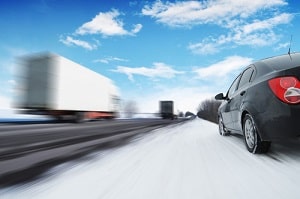 While no one is happy to receive a speeding ticket, many people view them as a nuisance at worst, possibly meaning that they have to pay a fine or make an appearance in traffic court. However, in Illinois, the consequences for speeding can be significantly more severe depending on the circumstances. If you are charged with aggravated speeding, you can be arrested, and you may face a criminal conviction and the accompanying sentence.
What Qualifies as Aggravated Speeding in Illinois?
A person can be ticketed for speeding in Illinois if they exceed the posted speed limit by any amount, but in most cases, doing so is considered a petty offense. However, when a driver exceeds the speed limit by more than 25 miles per hour, the offense becomes a criminal misdemeanor known as aggravated speeding. Driving at a speed of 26 to 34 miles per hour above the speed limit is a Class B misdemeanor, and a conviction can result in a sentence of up to six months in jail and up to $1,500 in fines. At a speed of 35 miles per hour or more above the speed limit, a driver can face Class A misdemeanor charges, with a possible sentence of up to one year in jail and fines up to $2,500.
...