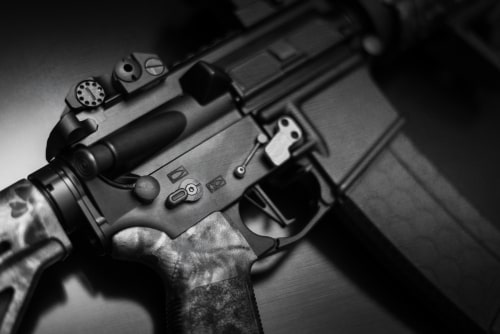 Since 2019, the city of Chicago has put a ban on "assault weapons." This law was in response to a series of mass shootings taking place in Illinois and across the entire nation, mostly involving large, automatic rifles. No single, unified definition of an "assault weapon" exists. States have turned to varying formulations and definitions in an attempt to define what constitutes an "assault weapon." It is important for Cook County gun owners to be familiar with how the law actually defines possession of an assault weapon, lest you find yourself facing a firearms charge.
What is the Definition of an Assault Weapon in Chicago?
There are several ways to be in possession of an "assault weapon" in Chicago. City code defines an assault weapon as "any weapon that shoots . . . automatically, more than one shot, without manual reloading, by a single function of the trigger." This definition would include all automatic rifles. If you hold down the trigger and more than one bullet comes out, you may be looking at an assault weapon by Chicago's standards.
This definition also includes the frame or receiver of automatic rifles, as well as "any part designed and intended for use in converting a weapon into a machine gun," or any collection of firearm parts that one could assemble to construct a machine gun. Even disassembled, this type of rifle is illegal in Chicago.
...