Common Misconceptions About Armed Robbery in Illinois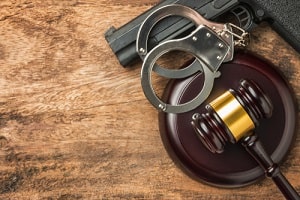 Taking someone's property unlawfully can result in criminal charges under a variety of circumstances in Illinois, but armed robbery is the most serious form. If you or someone you know has been charged with this crime, the penalties can be severe, and they may catch you off guard if you are not familiar with Illinois law. An experienced criminal defense attorney can help you understand the charges you are facing and your best options for a successful defense.
The Facts About Illinois Armed Robbery
Illinois laws regarding property crimes can be complicated, and it is important to know how they may affect your case. Some aspects of armed robbery law may be different from what you would expect. For example:
Robbery is different from theft and burglary. Robbery is specifically defined as the taking of property from a person with the use or threat of force. Because of the direct harm it may cause the victim, it is often treated more seriously than burglary, which involves unlawful entry into a building or vehicle, or theft, which involves the stealing of property without trespassing or force.

Not all robbery is treated equally. Robbery through the use or threat of bodily force is considered a Class 2 felony, with possible imprisonment of 3 to 7 years. However, armed robbery, in which a dangerous weapon is involved, is considered a Class X felony that can result in a prison sentence of 6 to 30 years.

Armed robbery includes more than just firearms. Though armed robbery with a gun usually results in a significantly longer prison sentence, especially if the victim is killed or suffers great bodily harm, you may also face armed robbery charges for using another kind of weapon, such as a knife or a club.

You can be charged even if you were not personally armed. If you worked with someone else to commit a robbery and that person was armed, you may still face armed robbery charges regardless of whether you had a dangerous weapon on your person.
Contact a Rolling Meadows Robbery Defense Lawyer
At Hartsfield Law, we know how serious armed robbery charges are in Illinois, and we have a thorough understanding of the relevant laws that we will use to build the best possible defense for your case. We may be able to have your charges reduced to a lesser form of robbery, or dismissed entirely if there is insufficient evidence that you committed a crime. Call our skilled Chicago criminal defense lawyer today at 312-345-1700 to request a free consultation.
Sources:
https://www.ilga.gov/legislation/ilcs/ilcs4.asp?DocName=072000050HArt%2E+18&ActID=1876&ChapterID=0&SeqStart=62300000&SeqEnd=63000000
https://www.ilga.gov/legislation/ilcs/fulltext.asp?DocName=073000050K5-4.5-25