Can I Still Face Criminal Charges Related to Marijuana in Illinois?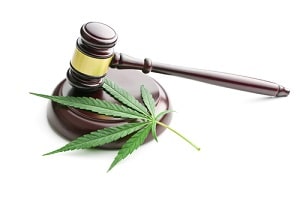 Few substances have been the subject of as much confusion and controversy as cannabis. Some tout the drug as a useful medication while others see cannabis as a dangerous "gateway drug." Adding to the general confusion about marijuana is the fact that, despite being fully legalized in 15 U.S. states, the drug is still classified as an illicit controlled substance under federal law. The recreational use of marijuana in Illinois became legal on January 1, 2020. However, the possession, sale, cultivation, and consumption of cannabis are still regulated by Illinois law. It is therefore possible to face serious criminal charges related to marijuana in Illinois.
Important Restrictions on Cannabis Use in Illinois
For a little over a year now, the recreational use of marijuana has been legal in Illinois. Individuals 21 years or older may purchase up to 30 grams of cannabis flower or 5 grams of cannabis concentrate. However, it is unlawful to consume cannabis on school property or in government buildings, parks, public transportation, and where smoking is already banned under the Smoke Free Illinois Act.
Only cannabis businesses authorized by Illinois state may sell cannabis. For everyone else, the sale or delivery of cannabis is unlawful. The criminal penalties for selling or possessing with intent to sell cannabis vary depending on the amount of cannabis in question. Delivery of fewer than 10 grams of cannabis is a misdemeanor offense. Delivery of greater than 10 grams of cannabis is a felony punishable by considerable jail time and heavy fees. Individuals who sell cannabis on school grounds or to those under 18 years of age face enhanced penalties.
Driving Under the Influence of Marijuana
Marijuana can slow users' reaction times, negatively affect concentration and focus, and impair judgment. It is estimated that being under the influence of marijuana makes a driver twice as likely to be involved in an accident. For these reasons, it is unlawful to operate a motor vehicle while under the influence of cannabis. A blood or urine test may be used to verify if a motorist has cannabis in his or her system. If a driver's blood test shows 5 or more nanograms of THC per mL or a urine test shows 10 or more nanograms per mL, he or she may be charged with driving under the influence (DUI).
Contact a Chicago Drug Crimes Lawyer
There are still several gray areas regarding cannabis legislation and DUIs involving marijuana impairment. If you or a loved one have been arrested and charged with a marijuana-related crime in Illinois, it is important to work with an attorney who is knowledgeable about current marijuana legislation and DUI laws. Speak with a reputable Rolling Meadows criminal defense attorney from Hartsfield Law to get the help you need. Call 312-345-1700 to schedule a free, confidential initial consultation.
Source:
https://www.chicagotribune.com/marijuana/illinois/ct-liststory-illinois-legal-weed-20191219-vy7no4bg7vdwbcsa77f7lr4giy-list.html