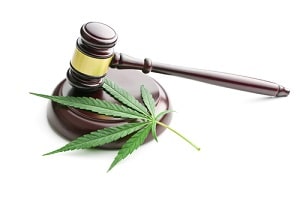 Few substances have been the subject of as much confusion and controversy as cannabis. Some tout the drug as a useful medication while others see cannabis as a dangerous "gateway drug." Adding to the general confusion about marijuana is the fact that, despite being fully legalized in 15 U.S. states, the drug is still classified as an illicit controlled substance under federal law. The recreational use of marijuana in Illinois became legal on January 1, 2020. However, the possession, sale, cultivation, and consumption of cannabis are still regulated by Illinois law. It is therefore possible to face serious criminal charges related to marijuana in Illinois.
Important Restrictions on Cannabis Use in Illinois
For a little over a year now, the recreational use of marijuana has been legal in Illinois. Individuals 21 years or older may purchase up to 30 grams of cannabis flower or 5 grams of cannabis concentrate. However, it is unlawful to consume cannabis on school property or in government buildings, parks, public transportation, and where smoking is already banned under the Smoke Free Illinois Act.
...