Responding to Criminal Charges for Unlawful Use of a Weapon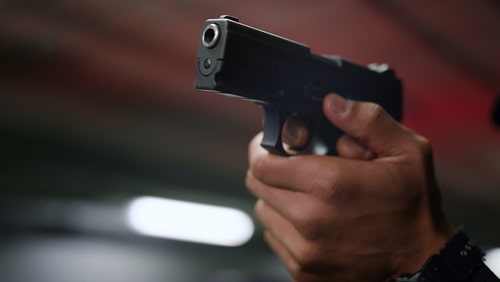 While the Second Amendment to the U.S. Constitution gives us the right to bear arms, possession of firearms and other weapons is limited by state and federal laws. Violating these laws can lead to significant criminal penalties, including jail time. If you or a loved one were charged with a firearm or weapon-related offense, seek legal counsel immediately. You will want to start building a defense against the accusations as soon as possible.
Illinois Weapons Laws
Illinois state has strict rules regarding who may carry a firearm and where firearms are permitted. Anyone who wants to own a firearm or ammunition must get a Firearm Owner's Identification Card (FOID). The Illinois Concealed Carry Act requires Illinois residents to obtain a permit to carry a gun in public. Certain weapons are prohibited entirely. You are not allowed to have machine guns, stun guns, throwing stars, explosives, or switchblades in Illinois.
Unlawful use of a weapon (UUW) charges can be elevated to aggravated unlawful use of a weapon if certain factors are present. For example, if the alleged offender had an order of protection against him or her at the time of the weapons offense, this can lead to aggravated charges.
Defending Yourself and Protecting Your Future
If you or someone you care about were arrested for a weapons offense, it is important to remember that criminal defendants have important rights. One of the most essential of these rights is the right to remain silent. The police will try to extract information from defendants but saying nothing is usually the best way for a defendant to protect himself or herself. Defendants also have the right to be represented by an attorney.
A criminal defense attorney will help you understand the charges laid against you and how best to fight the charges. In some cases, it may be best to fight for an acquittal at trial. In other cases, it makes more sense to take a plea deal that will minimize the criminal penalties you face.
Contact Our Rolling Meadows Weapons Crime Defense Lawyer
Even the mere act of possessing a firearm can lead to criminal charges in certain situations. If you or a loved one were charged with unlawful use of a weapon (UUW) or a related offense, contact Chicago criminal defense lawyer Kendall D. Hartsfield. Mr. Hartsfield has experience defending individuals accused of a wide range of offenses, from drunk driving to homicide. He can help you build a robust defense against weapons charges.
Call Hartsfield Law at 312-345-1700 for a consultation.
Source:
https://www.ilga.gov/legislation/ilcs/documents/072000050K24-1.6.htm