How Can Multiple DUI Offenses Affect My Sentence in Illinois?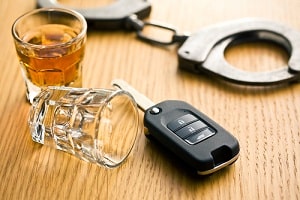 Drunk driving poses a severe danger in Illinois, accounting for more than 25 percent of all fatal car accidents and over 1,000 annual deaths. For this reason, the state treats driving under the influence (DUI) as a serious crime, especially for repeat offenders. If you have been arrested for DUI and you have a prior conviction on your record, you can face severe penalties. Therefore, it is more important than ever that you have a qualified criminal defense attorney who can help you protect your rights.
Penalties for Multiple DUI Convictions
In Illinois, a driver can be charged with DUI based on blood alcohol content (BAC) test results that show a BAC above 0.08 percent, or based on other evidence of the driver's impairment. Penalties are relatively minor for a first DUI conviction, as long as no one was injured or killed and there was no passenger under the age of 16 in the vehicle at the time. A first offense is a Class A misdemeanor, which may result in imprisonment of up to one year and fines up to $2,500, along with a driver's license revocation for one year.
However, the charges and penalties increase with each subsequent conviction. For example, while a second conviction within 20 years is still considered a Class A misdemeanor, your license can be revoked for at least five years. Anything beyond two convictions is considered aggravated DUI and can result in felony charges as follows:
A third conviction is a Class 2 felony, with possible imprisonment of 3 to 7 years and fines of up to $25,000, and license revocation for at least 10 years.

A fourth conviction is also a Class 2 felony with the same imprisonment and fine limits, but your license can be revoked for life.

A fifth conviction is a Class 1 felony, with possible imprisonment of 4 to 15 years and fines of up to $25,000, along with a revoked license for life.

A sixth conviction or more is a Class X felony, with imprisonment of 6 to 30 years along with possible fines up to $25,000 and license revocation for life.
While the courts are likely to be less lenient with each subsequent time you are facing charges, your attorney may still be able to help you avoid additional convictions by arguing for your innocence and ensuring that no illegally obtained or unreliable evidence can be used against you. If you are convicted, a skilled criminal defense attorney may also be able to help you avoid facing the maximum possible sentence for the offense.
Contact a Chicago Criminal Defense Attorney
At Hartsfield Law, we believe in the importance of a strong defense for anyone who is facing DUI charges, and with our legal knowledge, skill, and experience, we will do everything we can to ensure you are treated fairly in a court of law. If this is not your first DUI, it is imperative that you seek professional legal counsel as soon as possible. Call our qualified and dedicated Rolling Meadows DUI defense lawyer today to request a free consultation.
Sources:
http://www.idot.illinois.gov/Assets/uploads/files/Transportation-System/Resources/Safety/Crash-Reports/crash-facts/2018%20Crash%20Facts.pdf
https://www.cyberdriveillinois.com/publications/pdf_publications/dsd_a118.pdf