What Is the Difference Between Assault and Battery in Illinois?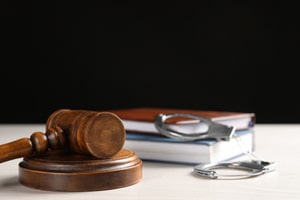 The words "assault" and "battery" are often used together when discussing criminal charges – so much so that it is understandable if you do not know the difference between the two. You may think that both of them involve causing physical harm to another person, but you can assault a person without ever touching them. There can also be a difference between assault and battery when it comes to the level of charge. A battery charge is potentially more serious than if you are charged with assault.
Understanding Assault
Illinois defines assault as causing someone to reasonably believe that you may physically harm them. A conviction is a Class C misdemeanor, which can result in a fine of as much as $1,500 and either as long as 30 days in jail or 30 to 120 hours of community service. You can be charged with aggravated assault if you:
Assault someone in a public place

Assault someone who is a public employee, such as a police officer

Assault a teacher while on school grounds

Assault a person with disabilities

Show or use a deadly weapon while assaulting someone
An aggravated assault conviction can be either a Class A misdemeanor or a Class 4 felony, depending on the nature of the aggravating circumstance.


Understanding Battery
Illinois defines battery as causing harm to someone or physically contacting them in a way that is insulting or provoking. A battery conviction is a Class A misdemeanor, which is punishable by up to one year in jail and a fine of as much as $2,500. There are also aggravated battery charges for offenses such as:
Causing great bodily harm, disability, or disfigurement

Harming a child, a person age 60 or older, or person with disabilities

Harming a public employee

Harming a teacher or nurse

Harming a merchant who is attempting to detain you for suspected theft

Harming a person in a public place

Using a deadly weapon to harm a person
An aggravated battery conviction is at least a Class 3 felony and can be as severe as a Class X felony.


Contact a Rolling Meadows Criminal Defense Lawyer
Assault and battery are often used together because one can lead to another. A battery incident may have started with the offender threatening the victim. However, there are important distinctions between the two offenses. A Chicago criminal defense attorney at Hartsfield Law will contest your assault or battery charge by citing evidence that contradicts those charges. To schedule a free consultation, call 312-345-1700.
Source:
http://www.ilga.gov/legislation/ilcs/ilcs4.asp?ActID=1876&ChapterID=53&SeqStart=21100000&SeqEnd=23000000