What Are DUI Checkpoints and How Does Illinois Use Them?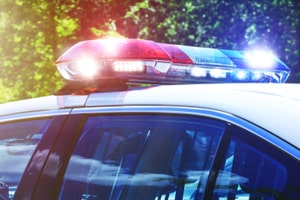 Like most other states in the U.S., Illinois allows law enforcement agencies to set up DUI checkpoints, where officers can stop passing vehicles to look for signs that the driver may be under the influence of drugs or alcohol. Twelve states prohibit checkpoints, saying that they violate the drivers' constitutional rights by stopping them without having to establish reasonable suspicion. Absent a change in Illinois' law, you need to understand what a DUI checkpoint is and what your rights are when approaching one.
How Do DUI Checkpoints Work?
Normally, a police officer can stop a vehicle only if they have reasonable suspicion that the driver is violating the law or the driver shows signs of being a danger to him or herself or others. If an officer stopped a vehicle without a valid reason, any criminal evidence that they found would be inadmissible in the case. With a DUI checkpoint – sometimes called a sobriety checkpoint – officers set up a roadblock at a predetermined location and are allowed to stop any driver who passes through. DUI checkpoints are most common during times of the year such as holiday weekends when people are more likely to be drinking and traveling. Law enforcement departments will often publicize when they will have DUI checkpoints in order to discourage people from drunk driving.
What Are Your Rights?
If you are approaching a DUI checkpoint, it is important to remain calm. You have several rights you can exercise before you reach the point when police may arrest you for driving under the influence:
You can turn around when you are approaching a DUI checkpoint, as long as the turn you make is legal.

You are not required to answer questions that an officer asks you when you have stopped at the checkpoint.
You can and should refuse field sobriety tests, which check for physical signs of impairment but can be misleading.
You can also refuse to submit to a breath or blood test, though the state will automatically suspend your driver's license for doing so.
Contact a Rolling Meadows, Illinois, Criminal Defense Lawyer
If you are charged with DUI after going through a checkpoint, there is still hope for your case. There are several possible reasons why you could be not guilty of DUI. Your first step is to talk to a Chicago DUI defense attorney at Hartsfield Law about the details of your interaction with the police leading up to and during your arrest. Call 312-345-1700 to schedule a free consultation.
Source:
https://scholarship.kentlaw.iit.edu/cgi/viewcontent.cgi?article=2625&context=cklawreview