What Are Common Defenses When Charged with Burglary?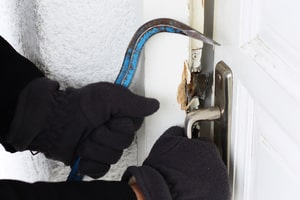 There are serious consequences for being accused of a burglary, which may follow you for the rest of your life. Being convicted for burglary in Illinois is often a Class 2 felony, punishable by three-to-seven years in prison and a fine of as much as $25,000. You could face additional charges if you are accused of being armed during the incident or invading a residence while the owners were still home. A felony conviction on your criminal record will make it more difficult to obtain employment and could increase the penalties you receive if you are ever convicted of another crime. With all of this in mind, it is important to contest a burglary charge so that you are either found "not guilty" or have the charge reduced. Here are a few common defense strategies in burglary cases:
You Had the Owner's Consent to Enter the Property: Part of the definition of burglary is the unauthorized entry into someone's property. If the property owner had previously allowed you onto their property, you can argue that you had the owner's consent to enter. Even if the owner argues that they did not consent, you may be able to defend your actions if you can prove that you could have reasonably believed that you were authorized to be on the property.
You Did Not Intend to Commit Burglary: A burglary charge also requires the prosecution to prove that you intended to commit a crime after entering a property. Unauthorized entry without the intent to commit a crime is trespassing, which is a lesser charge. You may have lacked criminal intent if you mistakenly entered the property or were intoxicated at the time of the incident.
You Were Wrongly Identified as Being the Culprit: A court will not convict you for burglary if there is insufficient evidence to prove that you committed the crime. It may be that you never entered the property or were somewhere else at the time of the alleged burglary. You can cast doubt on the accuracy of the prosecution's evidence and explain where you were and what you were doing at the time.
Contact a Rolling Meadows Criminal Defense Attorney
A burglary conviction requires proving both breaking and entering and the intention to commit a crime. There are several ways that you can pick apart the prosecution's evidence and strengthen your case. An Oakbrook Terrace, Illinois, criminal defense lawyer at Hartsfield Law knows which strategies are most successful in defeating a burglary charge. To schedule a free consultation, call 312-345-1700.
Source:
http://www.ilga.gov/legislation/ilcs/ilcs4.asp?ActID=1876&ChapterID=53&SeqStart=62600000&SeqEnd=63400000