Presenting a Strong Defense Against Assault or Battery Charges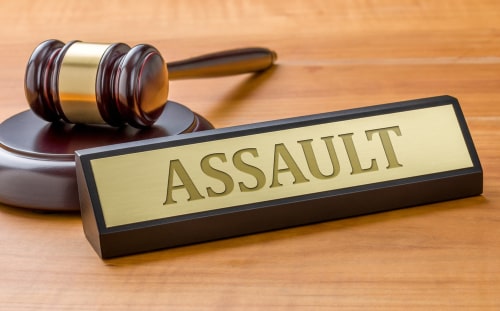 Illinois law defines assault as conduct that is offensive or threatening, while battery refers to actual physical contact. Assault and/or battery charges often follow a physical altercation or fight. Assault and battery charges can be misdemeanors or felonies depending on the nature of the alleged offense. Being convicted of either offense can lead to serious repercussions, including jail time. Having a conviction on your criminal record can also dramatically impact employment and housing opportunities.
If you or a loved one were charged with assault or battery, contact a criminal defense lawyer right away. Your attorney can begin building a strong case in your defense and ensure that your rights are protected.
Defense Strategies for Assault and Battery Charges in Illinois
Being convicted of assault or battery can threaten your future – especially if aggravating circumstances are present. Criminal defense attorneys use a variety of strategies when representing defendants accused of assault or battery. Some of the most common defense strategies include:
Self-defense – Sometimes, an individual ends up in handcuffs even though they were not the aggressor in an altercation. People have the right to defend themselves, but proving self-defense in a criminal case is not always easy. To successfully prove that your actions were in self-defense, you must demonstrate that there was a threat of harm levied against you and that you took reasonable steps to protect yourself.
Defense of property or other people – Like self-defense, defense of property and defense of others are affirmative defenses. Essentially, an affirmative defense is admitting to an act but asserting that there was justification for the act. If you committed an assault or battery but only did so because you were protecting your property or loved ones, you may be able to avoid conviction. Illinois law states that individuals have the right to use appropriate, proportional force to protect their property or prevent another person from being injured.
The prosecution did not prove elements of the offense – Fortunately, Americans have the right to be assumed innocent until proven guilty. The state must prove that an individual committed the elements of a crime "beyond a reasonable doubt" in order to convict that person of the crime. Any evidence that casts doubt on a suspect's guilt may be used to aid in his or her defense. Security camera footage, photographs, evidence at the crime scene, witness statements, and medical records are all examples of evidence that may be used in an assault and battery defense case.
Contact a Chicago Criminal Defense Lawyer
If you or a loved one were charged with assault, aggravated assault, sexual assault, battery, domestic battery, or a related offense, contact Hartsfield Law. Rolling Meadows criminal defense attorney Kendall D. Hartsfield can help you defend yourself. Call 312-345-1700 for a free case assessment.
Source:
https://www.ilga.gov/legislation/ilcs/documents/072000050K12-1.htm