How Can a Deadly Weapon Affect Assault Charges in Illinois?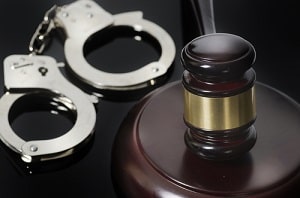 Under Illinois law, the crime of assault is defined as "knowingly engag[ing] in conduct which places another in reasonable apprehension of receiving a battery," or in other words, threatening a person with physical harm. Assault is generally treated as a less serious offense than battery, which is the actual act of physically harming another person. However, if the assault involves the use of a deadly weapon, it may result in more significant consequences. If you have been accused of assault, your attorney can help you protect your rights and understand the extent of the criminal charges you may face.
Aggravated Assault With a Deadly Weapon
In Illinois, simple assault is a Class C misdemeanor, with possible penalties including up to 30 days of imprisonment and fines between $75 and $1,500. However, a variety of factors can increase the charges to aggravated assault, and many of these factors involve the use of a deadly weapon. For example, threatening harm to someone while brandishing a weapon such as a firearm, knife, or another object capable of deadly force, is considered a Class A misdemeanor, with a maximum imprisonment sentence of one year. Other forms of assault with a deadly weapon can be charged as a felony, including:
Discharging a firearm. Doing so from a motor vehicle is considered a more serious felony.

Using a firearm in the assault of a police officer, firefighter, or some other classes of law enforcement and first responders while they are performing their official duties.

Using a laser sight in connection with a firearm.

Threatening someone with a moving motor vehicle. This is a more serious offense when the person threatened is a law enforcement officer or first responder as mentioned above.
If you are accused of any of these offenses, you could face a longer prison sentence, in some cases up to five years.
Defense Against Aggravated Assault Charges
If you are facing assault charges, you have the right to an attorney to be present during police questioning and to represent you in court. We can help you present evidence to establish the facts of the case and work to protect you from a conviction on charges that the evidence does not support. We will also help you respond to allegations regarding your intent, which the prosecution generally must demonstrate in order to achieve an assault conviction.
Contact a Rolling Meadows Criminal Defense Lawyer
Violent crimes are taken seriously in the state of Illinois, especially when a deadly weapon is used during the alleged offense. At Hartsfield Law, we are committed to protecting your rights and ensuring your fair treatment when you are facing charges for assault or any other criminal offense. Call our office today at 312-345-1700 to schedule a free consultation with a Chicago criminal defense attorney so we can start working on your case and advise you throughout the legal proceedings.
Source:
https://www.ilga.gov/legislation/ilcs/fulltext.asp?DocName=072000050K12-2