Common Questions About Illinois' Sex Offender Registry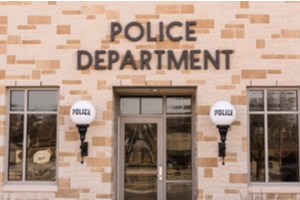 A sex crime conviction in Illinois has severe punishments, such as a possible prison sentence and sizeable fines. However, the longest-lasting consequence is when you are required to register as a sex offender. While you are registered, you may be limited in where you can live, work and visit. Many people base their conceptions of sex offender registries on references in popular culture. Being a registered sex offender affects people in ways that you might not expect. Here are the answers to five common questions about the sex offender registry system:
Which Offenses Require You to Register as a Sex Offender?: Violent sexual crimes and the sexual exploitation of minors are the offenses most often associated with registered sex offenders. Examples include rape, solicitation of a minor, and the possession of child pornography. You can also be required to register if you have been convicted of kidnapping a minor, allowing the abuse of a minor, or repeated indecent exposure offenses.
Are There Different Classes of Sex Offenders?: You may face different restrictions depending on the type of offense for which you were convicted. People convicted of offenses involving victims younger than 18 are child sex offenders. People convicted of the most serious sexual offenses are classified as sexual predators. A sexually dangerous person is someone who has committed a sexual offense and has a mental disorder that makes them more likely to repeat that offense.
What Are the Rules for Registered Sex Offenders: A sex offender must register with local law enforcement once a year and whenever they move. Sexually dangerous persons must register every 90 days. If visiting another state, they may need to register with law enforcement there. A child sex offender or sexual predator is prohibited from being within 500 feet of a school or in a public park. They are not allowed to access social media during probation, parole, or supervised release. They can face criminal charges if they violate these rules.
How Long Do You Stay on the Registry?: Sex offenders are eligible to be removed from the registry after 10 years, which starts when they are released from prison or when they receive probation after their conviction. Sexual predators and sexually dangerous persons must register for the rest of their lives.
Who Knows That You Are on the Registry?: Law enforcement agencies have records of all of the registered sex offender in the state and their last known addresses. They share this information with local schools whenever a sex offender moves into their area. They also maintain a public online database of offenders that anyone can search.
Contact a Rolling Meadows Criminal Defense Lawyer
A sex crime conviction will follow you for life, whether you are on a registry or have the conviction on your criminal record. It is important to try to prevent a conviction to avoid this consequence. A Chicago criminal defense attorney at Hartsfield Law can identify the weaknesses in the prosecution's case and formulate an effective defense strategy. Schedule a free consultation by calling 312-345-1700.
Source:
https://www.isp.state.il.us/sor/faq.cfm