Can I Be Charged with Theft for Buying a Stolen Item Online?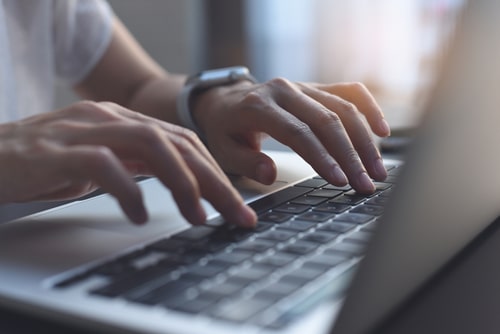 Soaring gas prices, food shortages, inflation, and countless other issues have made the first half of 2022 very difficult for Americans. Many people are struggling to make ends meet and fulfill their financial obligations. As a result, more and more people are buying items outside of the typical retail stores. They may turn to Facebook Marketplace, eBay, eBid, Craigslist, and other websites to buy used items instead of shelling out money for brand new items at the store. Unfortunately, some of the items that are sold online are stolen, and buyers may find themselves facing criminal charges for receipt of stolen goods.
Stolen Goods Being Sold on Online Marketplaces
Online marketplaces are great places to find deals on everything from home goods to vehicles. However, these websites have also become popular places for thieves to resell items that were shoplifted from the store or stolen from other parties. Facebook Marketplace seems to be the preferred website for these illegal transactions because there is little oversight or regulation. Unfortunately, some buyers think that they are buying legitimate items legally when they are actually purchasing solen goods. In Illinois, possession of stolen goods constitutes theft. Someone who purchases or receives a stolen item may face the same criminal penalties as if someone who physically stole the item from the store shelf.
What to Do If You Are Facing Theft Charges for Receipt of Stolen Items
If you or a loved one were charged with theft because you possessed stolen or shoplifted items, know that the consequences can be severe. Theft of items valued at less than $500 is a misdemeanor offense punishable by up to a year in jail and a maximum fine of $2,500. However, if the stolen item was worth more than $500, the crime is a felony offense punishable by a maximum fine of $25,000 and three to seven years in prison. You or your loved one could be facing substantial jail time for buying stolen goods.
The best thing to do in a situation like this is to retain quality legal counsel right away. An experienced criminal defense lawyer can help you understand your options and build a strong defense on your behalf.
Contact a Rolling Meadows Criminal Defense Lawyer for Help
Buying stolen goods is a criminal offense punishable by jail time. If you or a loved one are facing theft charges because you purchased something that was stolen, contact our Chicago theft defense attorney for help. Call Hartsfield Law at 312-345-1700 for a free consultation.
Source:
https://www.nbcchicago.com/news/national-international/how-organized-retail-theft-rings-one-ohio-town-use-facebook-marketplace-sell-stolen-goods/2717740/