Can I Be Arrested for Possession of Stolen Property in Illinois?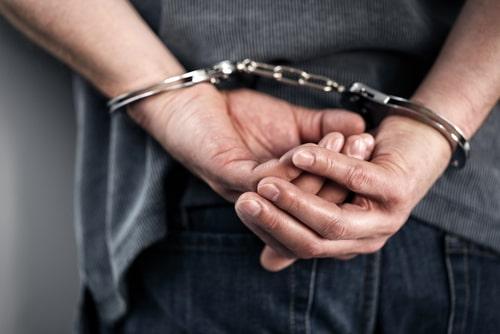 It should come as no surprise that taking property that does not lawfully belong to you is a criminal offense, and in Illinois, you could face misdemeanor or felony theft charges depending on the circumstances. However, you may be unaware that simply having stolen property in your possession can also be a crime, even if you are not the person who originally stole it. It can come as a shock to be charged with possession of stolen property, especially if you were not aware that it was stolen. In these cases, you should work with an attorney who can help you present a strong defense to the charges you are facing.
Illinois Law Regarding Possession of Stolen Property
The Illinois Criminal Code defines several different actions that are considered criminal theft. Most of them involve actively seizing another person's property, whether by threat, force, deception, or without the person's knowledge. However, state law also makes it a crime to "obtain control over stolen property" if the recipient knows that it is stolen or should reasonably be aware that it is stolen.
This means you could be charged if someone tells you they stole something and gives it to you or asks you to hold onto it, but you could also be charged even if you were not told directly that the property was stolen. If you are sold property at a price that seems too good to be true, or if someone tries to sell you a car without title documentation, for example, you could be held responsible for failing to recognize the suspicious nature of the transaction.
According to Illinois law, possessing stolen property valued at less than $500 is a Class A misdemeanor offense, which may result in a fine of up to $2,500 and jail time of less than one year. If the property has a higher value, however, you could face felony charges for which a longer prison sentence is much more likely. Depending on the type of property involved, you could also face additional criminal charges for possession of illegal drugs or paraphernalia, or unlawful possession of a weapon.
Defending Against Charges for Possession of Stolen Property
Based on the circumstances of your case, you may have a few options for building a solid defense strategy. One of the most common defenses in these cases is the defendant's lack of knowledge of the stolen nature of the property. You could also have a defense based on your unknowing receipt of the property; for example, if another person planted the property on your person or property without your knowledge. Additionally, if law enforcement obtained the property in question through unlawful search and seizure, the evidence will be inadmissible in court, and this can help you avoid conviction for the charges against you.
Contact an Oakbrook Terrace Criminal Defense Lawyer
At Hartsfield Law, we are committed to representing defendants who have been charged with theft and other criminal offenses. We can help you avoid unfair and unnecessary legal penalties and work to ensure that your rights are honored and protected throughout your arrest and trial. Contact us at 312-345-1700 to schedule a free consultation with our Rolling Meadows criminal defense attorney.
Source:
https://www.ilga.gov/legislation/ilcs/fulltext.asp?DocName=072000050K16-1