Blood Alcohol Test Inaccuracies Can Lead to Acquittal or Dismissal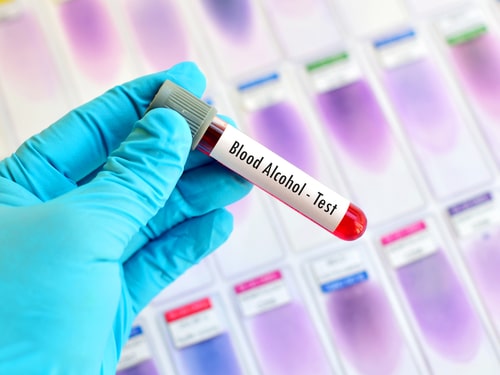 When someone is arrested for drunk driving, they are often required to undergo blood alcohol testing. The blood alcohol limit in Illinois is .08 percent. If someone's BAC is above this limit, they will be charged with driving under the influence (DUI). However, blood alcohol tests are not always accurate. Various problems with the administration, storage, and analysis of a blood sample can lead to unreliable results. In some cases, these issues can lead to acquittal or dismissal of the DUI charges.
Problems with Blood Alcohol Testing for DUI
Blood tests are used to determine whether someone is intoxicated and are often crucial forms of evidence in a DUI case. However, there are a few ways that blood alcohol testing can be inaccurate or unreliable.
Unqualified Individuals - Only certain individuals are qualified to administer a blood test. If the person administering the test is not adequately trained, the results could be unusable during the DUI case.

Timing Issues - A blood test must be conducted within a certain timeframe to be precise. If a blood sample is taken long after the initial DUI arrest, the results may be inaccurate.

Improper Storage - Blood alcohol testing requires proper storage of the sample to ensure accuracy. If a sample is not properly stored, then it may lead to unreliable results. For example, if a blood sample is not sealed correctly, air can enter the sample and cause the blood to ferment.

Contamination - Anything from an alcohol swab to the lab technician's clothing can contaminate a sample and lead to inaccurate results. Also, human error in the testing process can cause contamination or misreading of the results.

Inaccurate Analysis - Blood samples must be analyzed by trained personnel and in the correct manner.
To convict someone of drunk driving, the state must demonstrate that person's guilt beyond a reasonable doubt. If the blood tests used to assess the defendant's intoxication level are unreliable, the state will have a much harder time securing a conviction. It is possible that problems with blood alcohol testing lead to an acquittal or even a complete dismissal of the charges.
Contact our Chicago DUI Defense Lawyer
If you or a loved one were accused of drunk driving, it is important to know your options and understand your rights. Rolling Meadows criminal defense attorney Kendall D. Hartsfield is experienced in many areas of law, including drunk driving cases. He can evaluate the circumstances of your arrest, any blood and breath test results, and other factors to determine the best way to defend you against DUI charges. Call 312-345-1700 for a free consultation.
Source:
https://www.ilga.gov/legislation/ilcs/ilcs4.asp?DocName=062500050HCh%2E+11+Art%2E+V&ActID=1815&ChapterID=49&SeqStart=120700000&SeqEnd=123000000