6 Reasons Your First Chicago Area DUI Could Be a Felony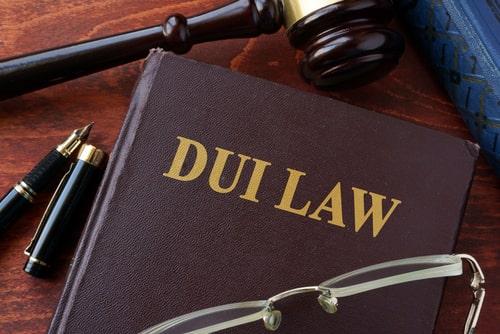 It is true that a first-time simple DUI is usually charged as a misdemeanor, both in Illinois and elsewhere. If the case is relatively simple and you did not cause any real harm, you might even get court supervision instead of jail time. However, there are some circumstances that render even a first-time DUI so serious that it will be treated as a felony. If you are facing felony DUI charges, you will need an experienced criminal defense attorney to put forth a strong defense in the hopes of having your charges at least reduced back to a misdemeanor.
What Circumstances Make a First DUI a Felony?
In Illinois, a felony DUI is considered an "aggravated DUI." This means that there are circumstances present that make the offense more serious. A third DUI is automatically a Class 3 felony, but a first DUI is usually a misdemeanor. However, even a first DUI can be charged as a felony in these circumstances:
Children - Having a minor under 16 years old in your vehicle while driving intoxicated is a Class 4 felony.
Commercial activity - If you were driving for hire, such as through a ridesharing company like Uber, a DUI will be charged as a felony if you were carrying a paying passenger.
Bodily harm - Causing an accident and seriously injuring someone because you were driving drunk is a very serious crime, and could result in a felony conviction. DUI with injury will be charged as a Class 4 felony if anyone suffered great bodily harm, disfigurement, or permanent disability. If there were only minor injuries, a skilled attorney may be able to argue that a misdemeanor charge would be more appropriate.
Death - Killing someone in a DUI crash is the worst possible outcome of drunk driving. It is charged as at least a Class 2 felony and could land you in prison for three to seven years or more.
Insurance - Driving drunk while knowing that you do not have insurance to cover any damages you might cause is regarded as more serious and may result in felony charges.
License - If your license is suspended, revoked, or anything but valid and clear, you run the risk of getting a felony for driving intoxicated even if it is your first offense. Licenses are often suspended or revoked due to multiple moving violations - there will be little leeway on a DUI accusation if you were already not supposed to be on the road due to poor driving history.
Felony DUI charges are very serious and can have a major impact on the rest of your life. It is important that you follow the recommendations of your defense attorney to give you the best possible chances of avoiding a felony conviction.
Contact an Illinois DUI Lawyer
If you are facing felony DUI charges, Hartsfield Law may be able to make a case for your charges to be reduced. Our experienced Chicago DUI attorneys are experienced in working with courts and prosecutors to achieve fair and reasonable outcomes for first-time DUI offenders. Call us at 312-345-1700 for a free consultation.
Source:
https://www.ilsos.gov/publications/pdf_publications/dsd_a118.pdf