When Is DUI Considered a Felony in Illinois?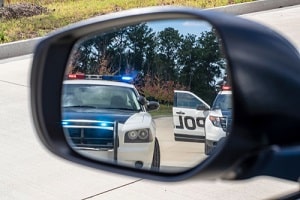 Driving under the influence of alcohol or drugs seriously endangers both the driver and other people on the road, and as such, it is treated as a serious offense under Illinois law. Depending on the circumstances, a first-time DUI offender may be fortunate to receive only a one-year driver's license revocation and court supervision, but a misdemeanor conviction with fines and jail time is also possible. Additionally, certain aggravating factors can mean that even a first offense is charged as a felony. If you are facing charges of aggravated DUI, you need an attorney who can help you understand and protect your rights.
Illinois Aggravated DUI Offenses
In Illinois, a variety of actions can constitute an aggravated DUI offense, regardless of whether the offender has any prior DUI convictions. Some examples include:
Driving a vehicle for hire (taxi, ride-share, or limousine) or a school bus while under the influence.

Driving under the influence without a valid license or insurance, or while your driver's license is suspended or revoked.

Causing injury to a passenger in your vehicle who is younger than 16 while driving under the influence.

Causing injury in a school zone while driving under the influence.

Causing great bodily harm or permanent disability while driving under the influence.

Causing death while driving under the influence.
Additionally, a third or subsequent DUI is charged as a felony even if there are no other aggravating factors. Most aggravated DUI offenses range in severity from Class 4 felonies to Class 2 felonies, with possible prison sentences of between one and seven years, fines of up to $25,000, and other potential consequences. Additionally, court supervision is not available for aggravated DUI offenders, so a conviction is likely to remain on your criminal record.
Responding to Aggravated DUI Charges
If you are arrested for felony DUI, the possible penalties are severe, but you have the right to an attorney who can defend your rights and represent you in court. You can request to consult with your attorney and have them present for questioning, which can help you avoid incriminating yourself. Your attorney may also be able to challenge blood alcohol content (BAC) test results and other evidence used to establish your intoxication, in which case you may be able to avoid conviction.
Your attorney can also help you negotiate for a reduced sentence even if a conviction is likely. It may be possible to reduce the length of your prison sentence, negotiate for periodic imprisonment that allows you to continue to work and pursue alternative options such as probation, conditional discharge, and community service.
Contact a Rolling Meadows DUI Defense Attorney
At Hartsfield Law, our experienced Chicago criminal defense lawyer is committed to protecting your rights no matter the severity of the DUI charges you are facing. Contact us today at 312-345-1700 to schedule a free consultation and learn how we can help you by building a strong defense on your behalf.
Sources:
https://www.ilga.gov/legislation/ilcs/fulltext.asp?DocName=062500050K11-501
https://www.cyberdriveillinois.com/publications/pdf_publications/dsd_a118.pdf